PROFESSIONALISM
Act with integrity and demonstrate expertise.
CLIENT FOCUS
Customer centric culture.
EXCELLENCE
Commitment to outshine our competitors.
TRANSPARENCY
Open and honest communication.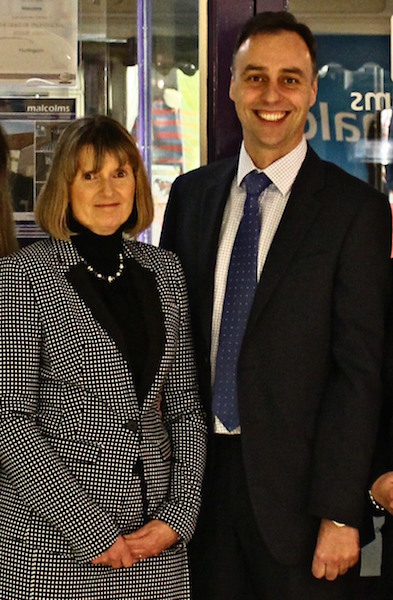 We founded Malcolms in 2003 with a desire to provide a highly professional, personal and genuine service.
With experience working in local estate agency since 1986, we pride ourselves on our exemplary understanding of the local property market.
We have coupled our wealth of experience with a refreshing approach to estate agency, continuously seeking out change and ways to improve our service to customers.
We have strived to challenge the traditional industry paradigm, embracing a business model of customer advocacy. A model that is all about you.
Our commitment to customer advocacy:
  – We focus on what is best for our clients.
  – We faithfully represent all of our clients' interests.
  – We provide our clients with open, honest and complete information.
As office directors we remain fully hands on, providing the continuity, expertise and enthusiasm which has made Malcolms market leaders in your local area.
Awards and Recognition
– Finalist in 2019 at the EA Masters BEST estate agent guide
– Best Practice Representation for The Parliamentary Review 2019 as just one of eight estate agents nationally
Property Sector Challenges
Over the last few years, the property industry has seen many changes. The level of home-ownership is decreasing, as well as the number of times people move home. The lifestyle decisions and economic factors means more people are renting than buying leading to fundamental shifts in estate agents operations.
Government legislation has also changed significantly; The General Data Protection Regulation Act 2018, the Fifth Directive for Anti Money Laundering and Terrorism Act 2019, and The Tenant Fee Ban Act 2019. Around the corner will be the formal Licencing of all estate agents.
So, in 2019, we made the big decision to concentrate on our lettings business. The time spent managing the portfolio for our landlords, keeping up to date with compliance and regulations, and ensuring our tenants were safe meant that we needed to dedicate 100% of our time to this. Anthony and Victoria Stevens now run and own the sales side of malcolms, running along side our lettings business from our offices in Cambourne.
Malcolm and Lorraine Thomas
Our Directors are Always on Hand
If you have any questions that you would like to ask our Directors please do not hesitate to contact us.