HOUGHTON & WYTON
————————————————————————————
  Our Guide to the Villages of Houghton and Wyton
————————————————————————————-
Houghton and Wyton
Everything you need to know about living in Houghton and Wyton.
---
Why live in Houghton and Wyton?
The villages of Houghton and Wyton occupy a popular riverside location situated along the banks of the River Ouse. There are many local amenities including shops, pubs, school, nursery, and the historic Houghton Mill, which is owned and maintained by the National Trust. Read More...
The village is situated between the market towns of Huntingdon and St. Ives, both of which offer a wide range of shopping, schooling, sporting and recreational facilities. A main line rail link to London can be found at Huntingdon with trains to Kings Cross in under an hour.
---
Do you like the look of this village?
If this village has taken your fancy, search now for our current properties for sale in this area.
Would you like to be in our guide?
If you are part of a local organisation or business, we would love for you to be involved in our village guides.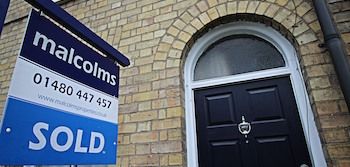 Do you have a house to sell here?
We love this village and would be delighted to have the opportunity to value your house.
Don't Be Shy...
If you would like to know more about this village, please do not hesitate to contact us. We would love to talk to you and answer any questions that you have about the local area.