GODMANCHESTER
————————————————————————-
  Our Guide to the Town of Godmanchester
————————————————————————-
Godmanchester
Everything you need to know about living in Godmanchester.
---
Why live in Godmanchester?
The attractive and popular town of Godmanchester is conveniently situated  next to Huntingdon and has access to major roads, such as the A14 and the A1. With the River Ouse flowing through its centre, this small town retains a real village feel. Local amenities include convenience stores, doctors surgery, chemist, tea room, restaurants and pubs. Read More...
The town has a number of nurseries and two primary schools, and is in the catchment area for Hinchingbrooke Secondary School. Recreational facilities are excellent with the local youth football club running numerous sides between the ages of 9 to 17.
---
Do you like the look of this village?
If this village has taken your fancy, search now for our current properties for sale in this area.
Would you like to be in our guide?
If you are part of a local organisation or business, we would love for you to be involved in our village guides.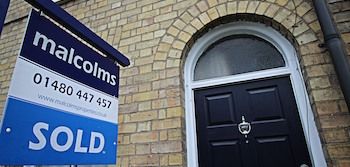 Do you have a house to sell here?
We love this village and would be delighted to have the opportunity to value your house.
If you would like to know more about this village, please do not hesitate to contact us.
We would love to talk to you and answer any questions that you have about the local area.