BUCKDEN
————————————————————–
  Our Guide to the Village of Buckden
————————————————————–
Buckden
Everything you need to know about living in Buckden.
---
Why live in Buckden?
Buckden provides country living within easy reach of London, Cambridge and Peterborough via the A1 and A14. Buckden has a fantastic friendly community of modern families, busy professionals and sporty retirees.  There are two superb restaurant/hotels, plus a good local pub.  Its own primary school, day care centre and library make Buckden perfect for families, read more...
 with plenty of sports and activities on offer including tennis, football, cricket, drama and dance.  Shops include a post office/mini market, butcher, pharmacy, take-away, two beauty salons and fashion boutiques, nestled amongst historic architecture. Buckden Marina offers excellent gym, spa and pool facilities, with riverside walks and fishing to hand. You can even go sailing on Grafham water nearby.
---
Do you like the look of this village?
If this village has taken your fancy, search now for our current properties for sale in this area.
Would you like to be in our guide?
If you are part of a local organisation or business, we would love for you to be involved in our village guides.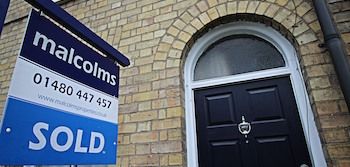 Do you have a house to sell here?
We love this village and would be delighted to have the opportunity to value your house.
If you would like to know more about this village, please do not hesitate to contact us.
We would love to talk to you and answer any questions that you have about the local area.