Utopia Hair Bar
---
Utopia Hair Bar is situated in the heart of Brampton.
Utopia Hair Bar is the inspiration of Claire Sawford – who has extensive training and 25 years international in-salon experience. She has been a dedicated team member and subsequent manager at New Image and is now the creator and owner of Utopia Hair Bar, its successor!
Utopia is a place of perfection, or a place from which perfection comes and thats exactly how we want you to feel when you emerge from Utopia and is why the Lotus Flower is our logo – it reflects the very essence of our ethos, salon values and how we want you to feel, inside and out!
Claire has employed a devoted, creative and exceptionally talented team of stylists, who strive to deliver the optimum blend of excellent customer care and innovative wearable hair design, in the spirit of offering you the unique Utopia Hair Bar experience in a L'Oreal Professional Salon. So – you walk in with aspirations for your ideal look and leave achieving perfection!
---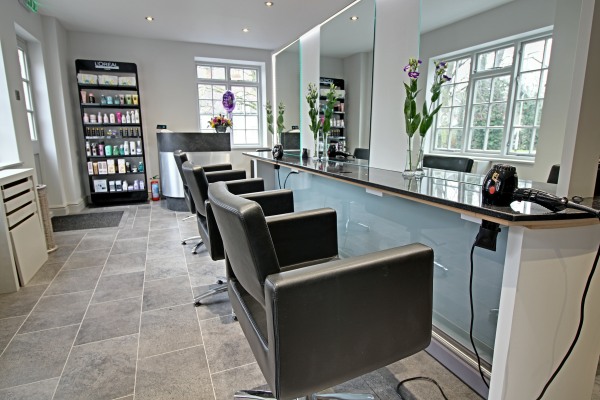 115a High Street, Brampton, Huntingdon, Cambridgeshire. PE28 4RA
Headz Up Hair Studio
---
Hair, Tanning and Beauty for Men, Women and Children.
65 High Street, Brampton, Huntingdon, Cambridgeshire. PE28 4TQ
Elaine's of Brampton
---
Professional beauty treatments.
Brampton Park Golf Club, Buckden Road, Brampton, Huntingdon, Cambridgeshire. PE28 4NF
Drummond's Body & Soul
---
Specialist Health and Beauty Therapy
Oldfields, 6 Croft Close, Brampton, Huntingdon, Cambridgeshire. PE28 4TJ