No. 77 Free House & Thai Kitchen
---
Enjoy an authentic array of Thai delights in comfortable surroundings. The delicate tastes and aromas of No.77's freshly prepared curries, noodles, stir fries and seafood dishes will transport you to the faraway beaches and glittering temples of Thailand. With vintage style cinema seats and chandelier lighting, be prepared for a unique dining experience.
No. 77 also boasts a generous bar area, so if you just fancy a drink it's the perfect place to relax with friends and family. Choose from a collection of original Thai cocktails, resplendent wines, local ales and the standard beverages that you would expect from your local pub.
Food can be enjoyed as a takeaway during pub food hours, so you can experience a taste of Thailand in the comfort of your living room.
"If you can't make it to Thailand this week, come see us instead!" 
     -Craig and Shaina Galvin-Scott, owners of No.77
---
77 Ermine Street, Caxton, Cambridgeshire. CB23 3PQ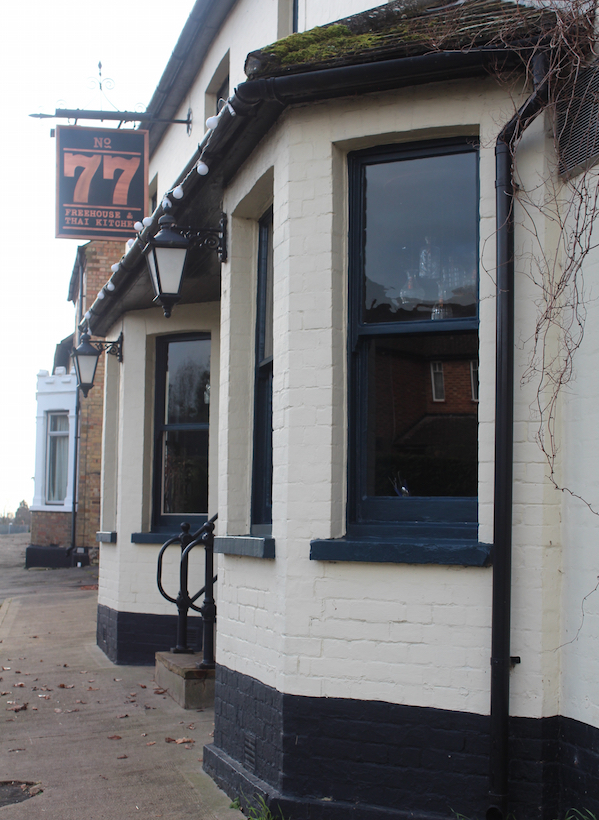 Places to Eat and Drink @ Caxton Gibbet Park
---
– Costa Coffee
– Subway
– McDonalds
– Spice Box
---
Caxton Gibbet Park, Ermine Street, Caxton, Cambridgeshire. CB23 3PE